Paintings for Evoke One
Paintings for Evokeone's final pack.
Recently, I was given the chance to contribute work to one of the longest standing art groups, evokeone for it's last pack - as the group represented a lot back when I was younger and still looking at digital art, I didn't pass up the opprotunity. I produced 5 paintings for the final pack, mixed media pieces, developed over the span of about 4 months.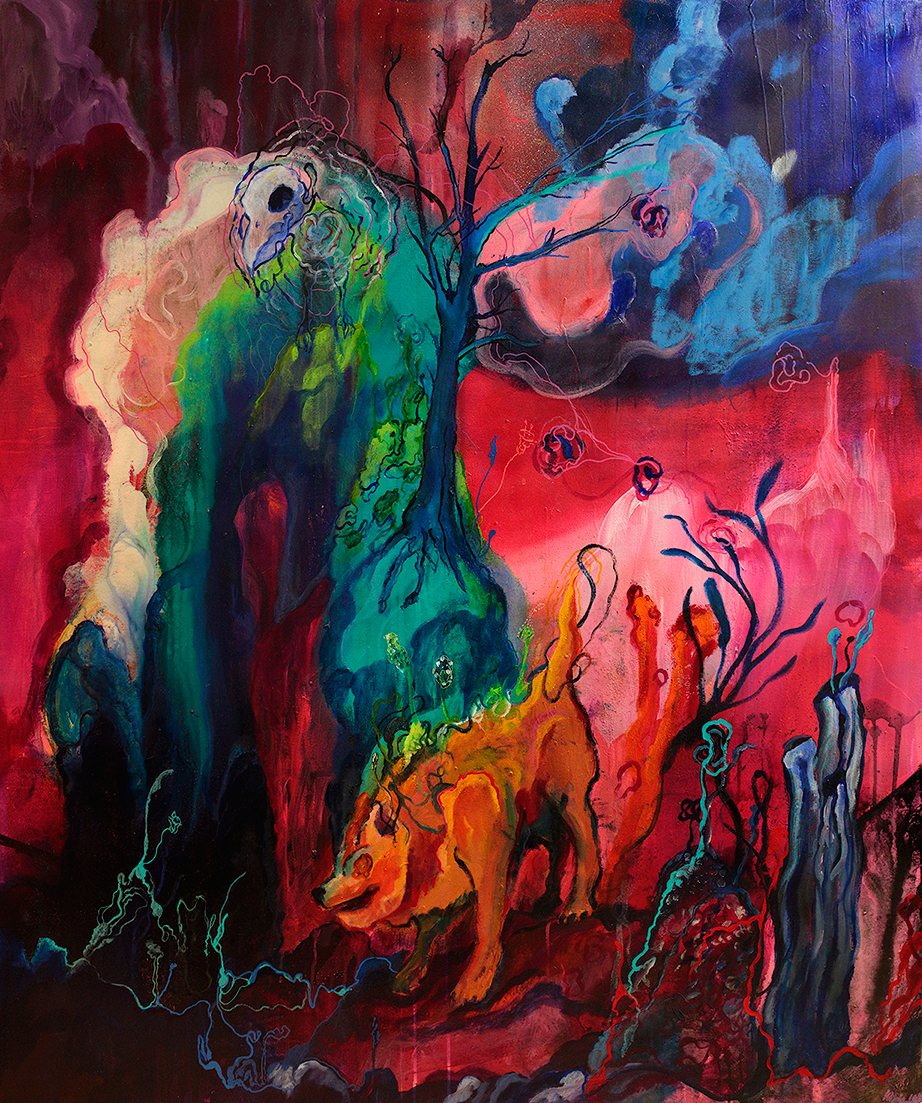 3 and a half feet by 5 feet, acryllic, spray and Oil paints on canvas.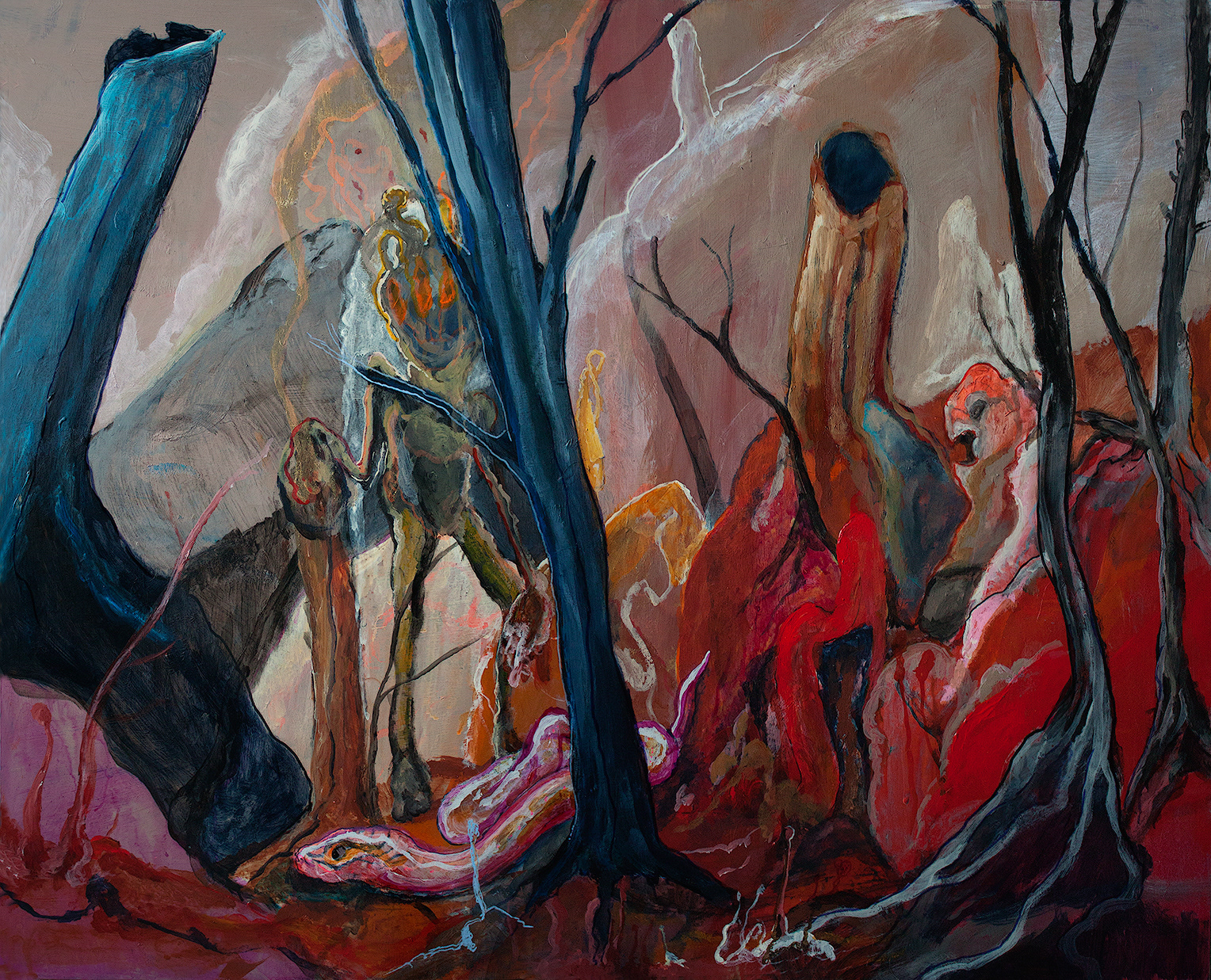 Oil, Spray paint, enamel paints and Acryllic paint on a clay surface, 30 inches by 22 inches.
III. The Bull dreams of Elsewhere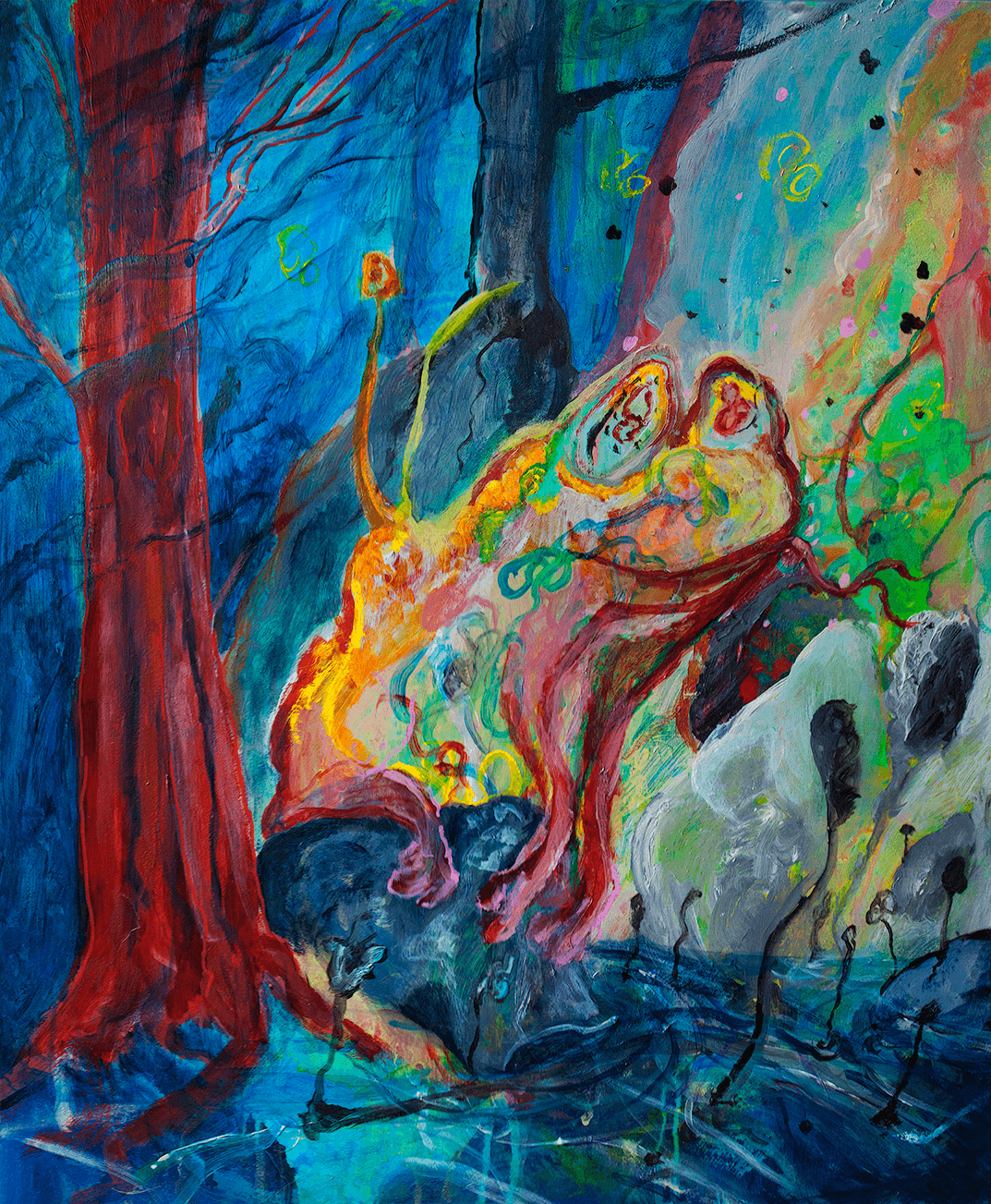 Acryllic and ink on a clay/gessoed surface, 16 inches by 24 inches
Acryllic on canvas, 14 inches by 11 inches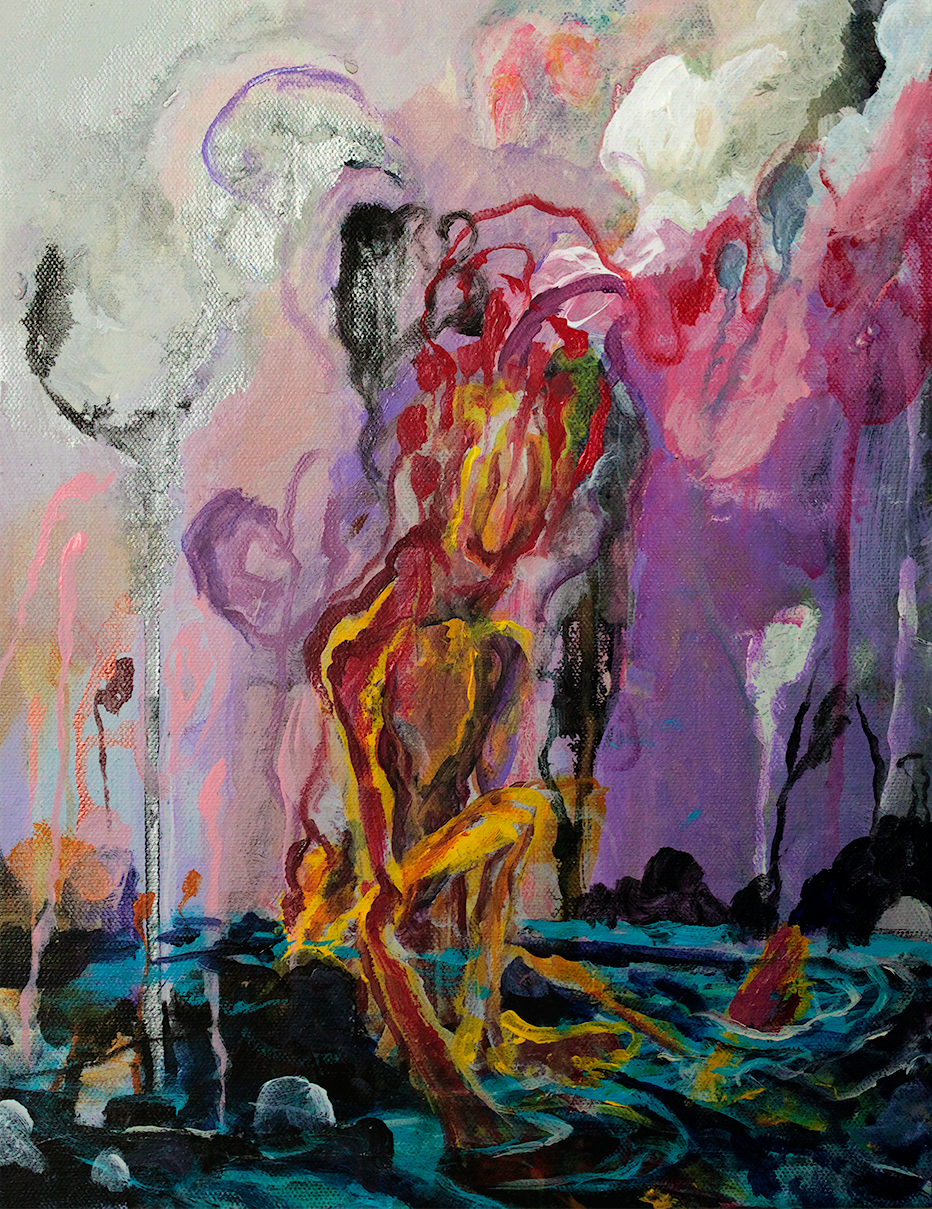 acryllic and spray paint on canvas, 11 inches by 14 inches