Pieces for Love Circus
3 small paintings for a curated show
Three Pieces for an organized and curated show, Love Circus in October.
Modern Love (For De Kooning)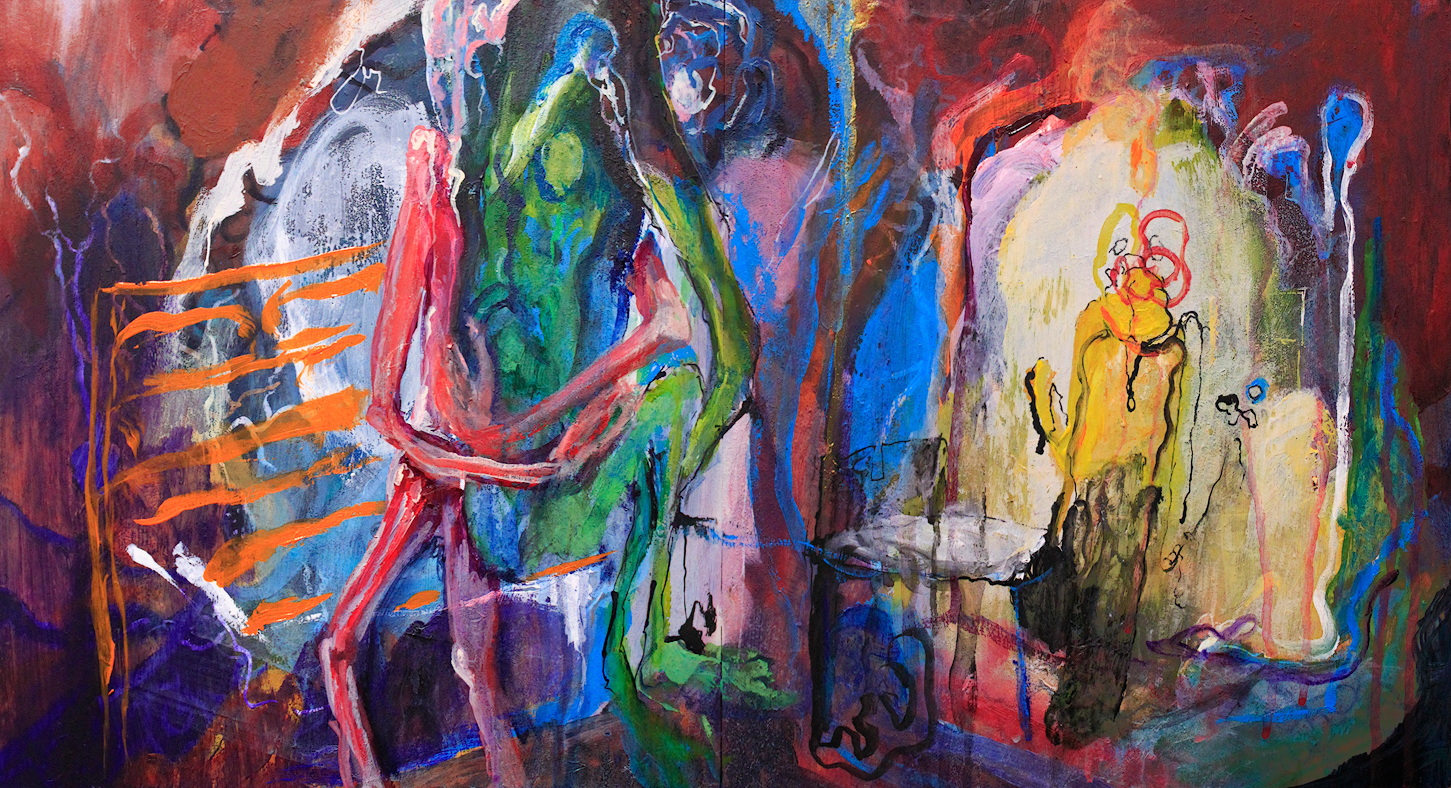 12 by 24 on two wood penels, inspired by viewing De Kooning's 'Woman' series, but thinking about different bodies and non-feminine bodies in particular.


 Power struggles at the nest over DMs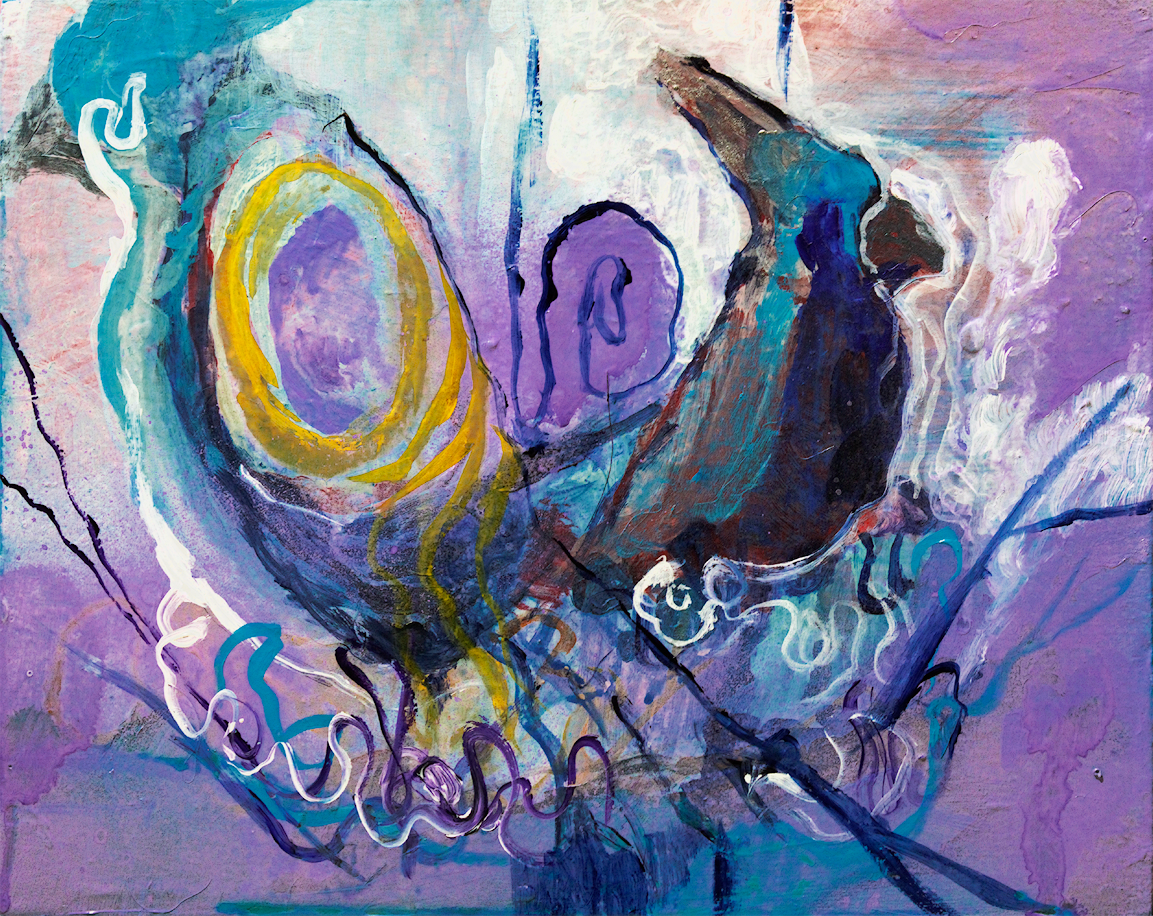 8 by 10 inches on wood, I was thinking about the twitter birds here, and just bird coupling in general.

" Observation log 18; failed ancient courtship ritual and locations"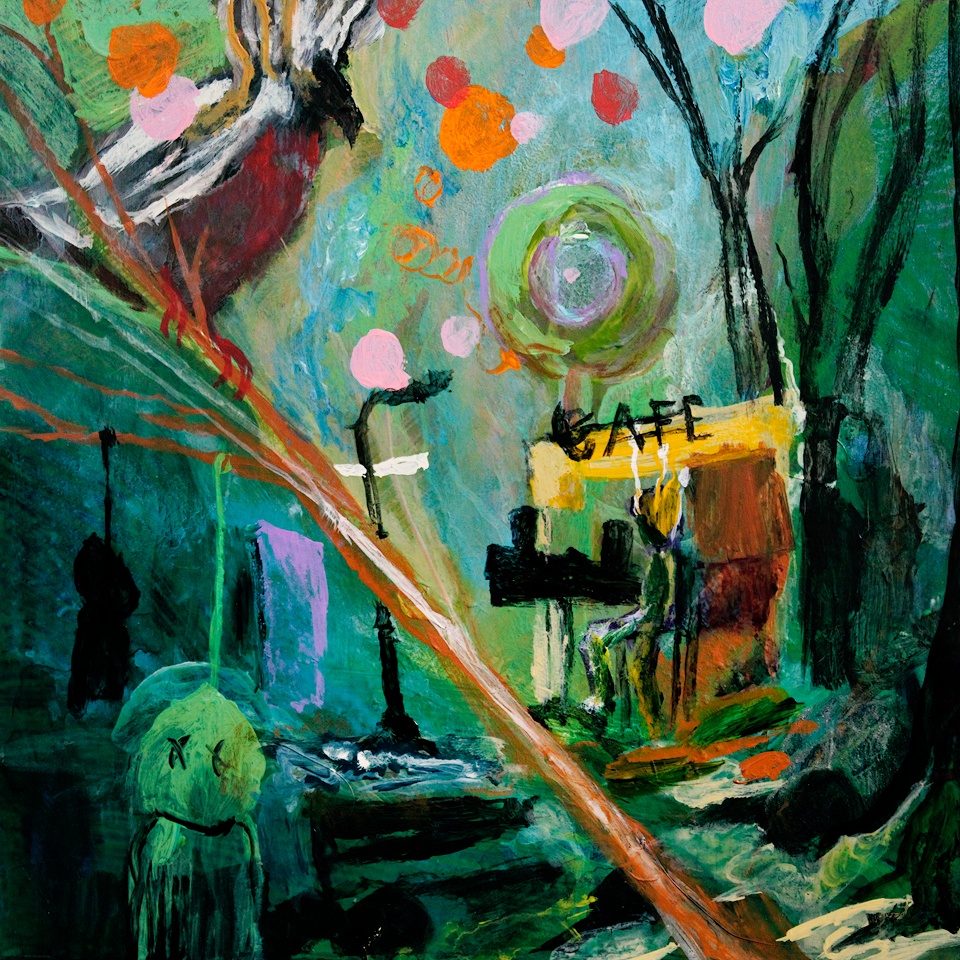 8 by 8 inches on an ampersand claybord - This particular piece comes from a very dumb joke about getting ditched at coffee, might have been thinking of fallout as well in here..