You're Gonna leave it all behind; One fine day.
More work meditating on the fall and winter in Washington.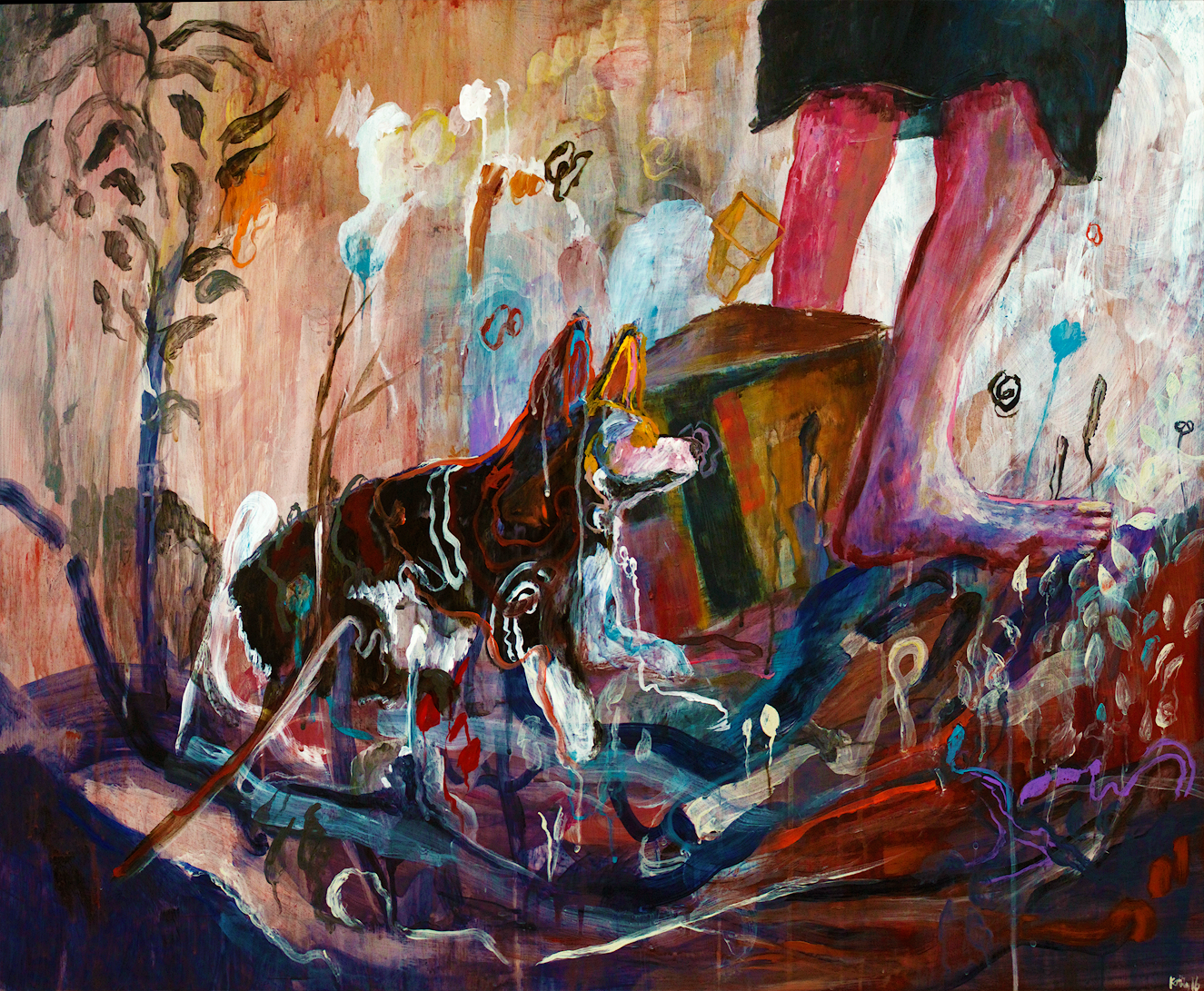 A piece assembled of childhood memories, old dogs, scenes from the woods and the things in fall that'll always motivate my images. 24 by 30 on Ampersand clayboard, Acrylic paints, inks and some enamels.