Pastoral: to die in the country
A tribute to a favorite film director and artist, and a show piece.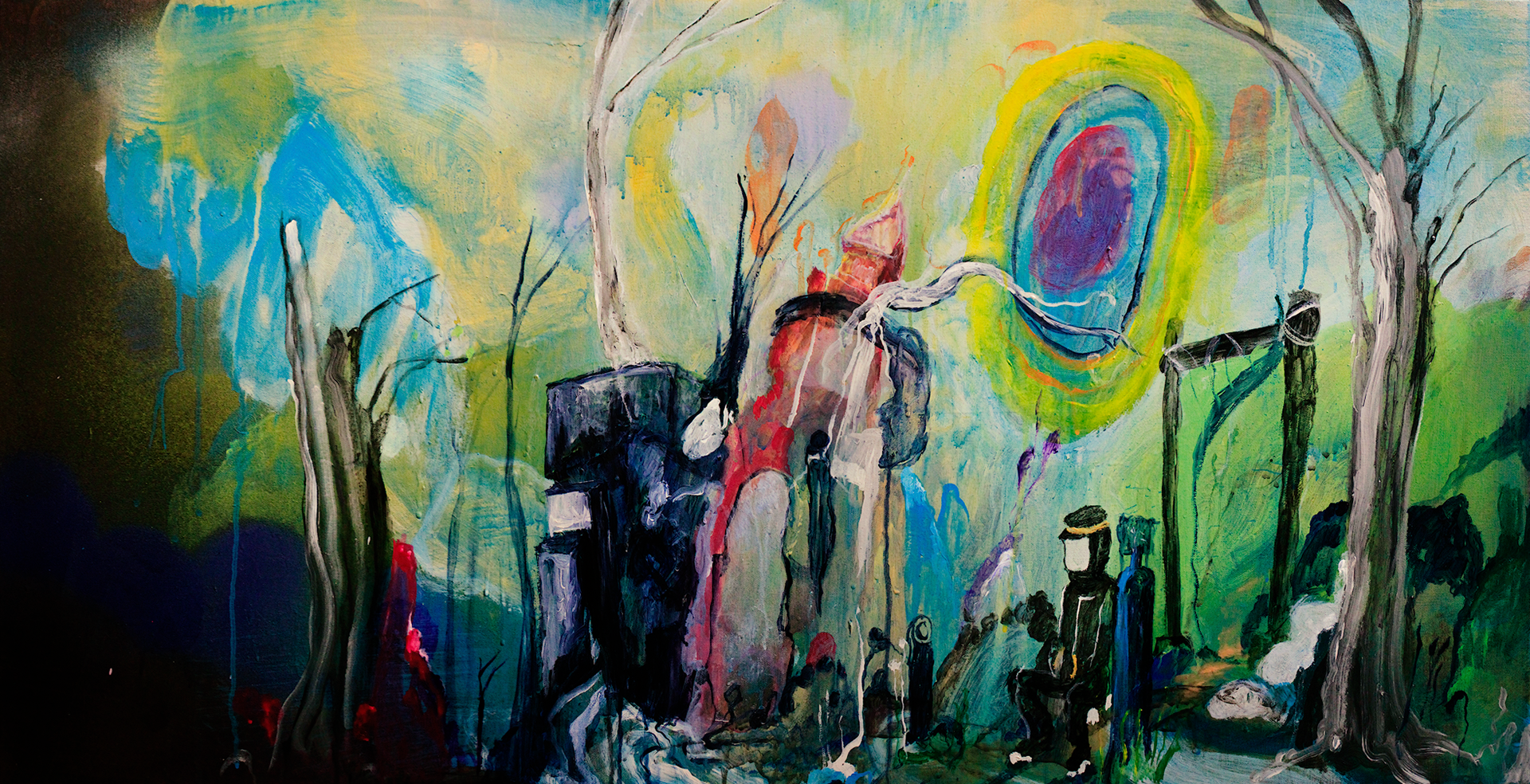 A piece inspired by the late, Avant-garde great, Shuji Terayama and his touching, strange filmography. The painting was created largely while watching the film of the same name on a loop. For an upcoming group show. 24 by 48 inches, acrylic, spray and ink on canvas. For sale.